Is everyone else's life as hectic as mine? *chuckle*
School is closed today for teacher conferences so I took the day off work and the boys and I are going to play board games and hang out. They always beg me to make hot tea and use my small Japanese teapot and matching cups that were a wedding present.
Let me just tell you that the DT came up with some really clever ideas!
I went with boring, but it works. *grin*
Using a large square scallop nestie I cut out the card base and another piece using textured sky blue CS. Then I grabbed both my regular and mini scallop scissors and cut a thin white border. The branch is a sizzix die, and the sentiment is from the Stamps of Life.
Our sponsor this week is Annabelle Stamps. Not only do they carry stamps, but they have the BEST collection of pearls out there! So many different sizes to choose from. *sigh* They also carry colored twine that is to die for. Check them out!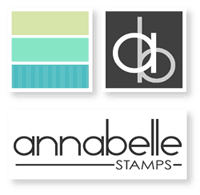 So join us at CAS-ual Fridays this week! Show us your "highs and lows!" Lets see what YOU do with scallops.